Rugby against racism
My name is Callum Bell, I am a student and rugby player who like many of my fellow members of the rugby community, believe that our sport needs to feel more inclusive for the BAME. I think rugby as a sport transcends all races, religions and backgrounds and I want to do something to support this belief.
The Rugby Against Racism initiative's goal is to promote rugby in the BAME communities across Scotland. To do this, we are selling "Rugby Against Racism" branded bootlaces, with 100% of the profits being used to fund rugby inclusion projects.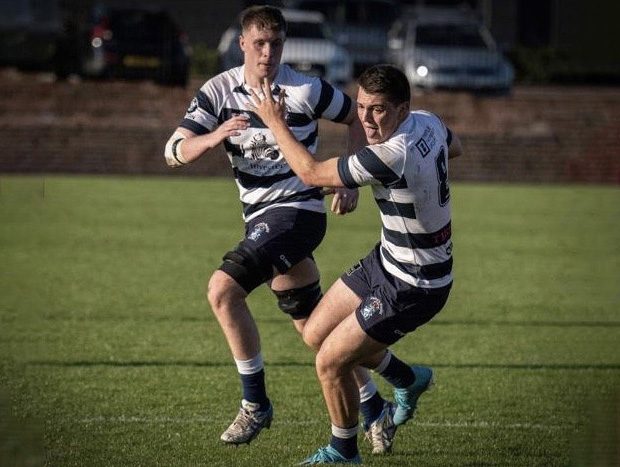 If you would like to donate, click the button below:
With the support of CEMVO Scotland and Scottish rugby, the goal of the Rugby Against Racism initiative is to use the funds raised from selling the awareness laces, to help fund brand new initiatives that aim to increase the number of BAME rugby players and coaches and hopefully impact some real and sustainable change with regards to rugby and the Black and Minority Ethnic communities in Scotland.
Strategic Partners and Ambassadors:
"I have had a handful of incidents where I have been a victim of race issues, the issues themselves varied widely.
Some I brushed off with a smile and a joke, some were too big to ignore, what they have in common though is that the people around me took offence and the perpetrator was told that their behaviour was unacceptable.
I wish RAR can become that tool that shows a younger me or indeed any kid out there who might feel different that rugby is a family and even though it's not without its issues because humans will be humans, there are people that will have your back, while bringing awareness to the issues that we face so they will one day be eradicated."
- Aubrey Mncube, Boroughmuir Rugby
Why is the Rugby Against Racism initiative important?
Here in Scotland, many steps have been taken to ensure rugby is accessible and inclusive – but we shouldn't stop there, and we should continue to ask, "are we doing enough"?
In light of the recent spotlight on racial inequality it is clear that we can all do more to promote equality and inclusivity. Rugby is a sport open to all and this initiative serves to promote that message and help to knock down any perceived barriers between people from the BAME community and our sport.
How will we make a difference?
100% of the profits from the laces will go towards rugby equality initiatives here in Scotland. It is easy to make statements about equality we want to do more. If we want to see a more diverse range of people playing, coaching, and organising our sport we must start at the grassroots. Rugby Against Racism will use the funds raised to make a difference we will:
Run rugby engagement and taster sessions within BAME communities. We will partner with CEMVO Scotland, Scottish Rugby, and local rugby clubs and schools to deliver sessions across Scotland.
Provide grants and sponsor rugby minded individuals from BAME communities to complete their coaching qualifications, or referee qualifications.
Who should wear the laces?
Any rugby player, from amateur to professional, can wear the Rugby Against Racism awareness laces, to convey their support in making our sport totally inclusive. Not only that, but the money raised from selling the laces will contribute to real and sustainable change for rugby in Scotland.
If you would like to donate, click the button below: